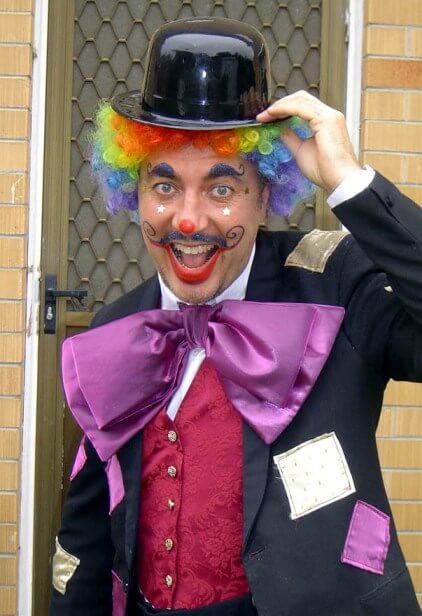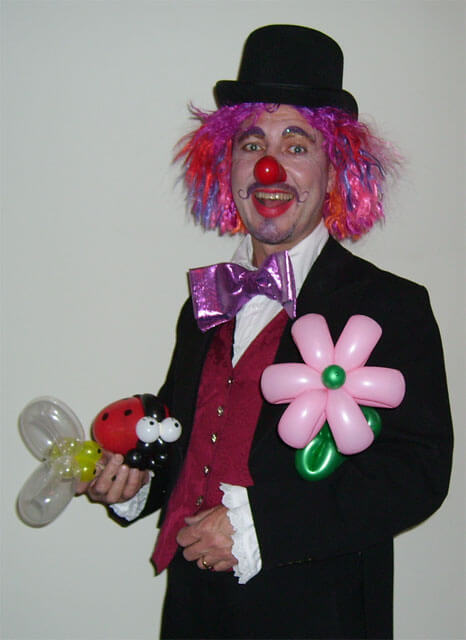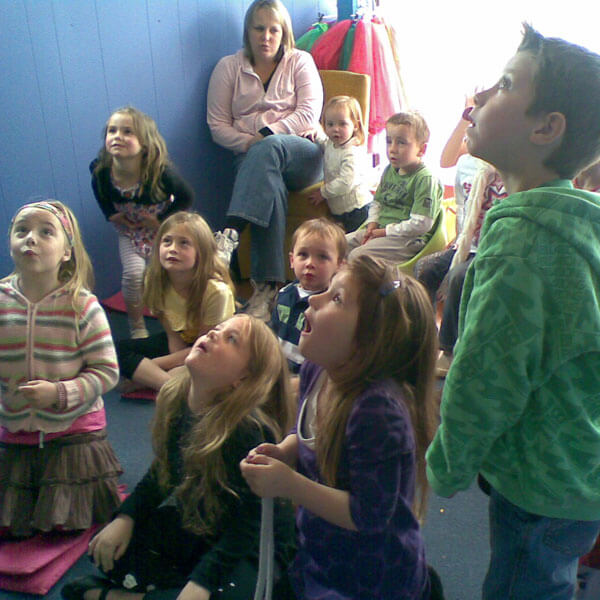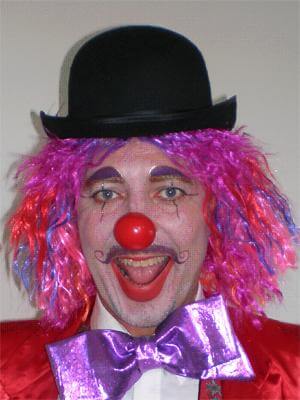 Mr. Twist - The Hilarious Clown
Twisty the clown will have the kids in stitches. He's a funny loveable fella who unwittingly performs magic in an awe filled crazy, funny, brilliant, fast moving magic show packed with skilled illusions of doves appearing out of a flash of fire, disappearing again by a flick of a silk, jumping out of a painting & transformed into the cutest bunny you ever saw. Then here comes Percy the crazy parrot puppet (ventriloquism) upstaging the magician with his slapstick humorous tricks. The kids just love him. No, the show is not over yet. Each child will get their very own personally twisted balloon animal, designed like you've never imagined.
You have a fun-loving child, then what about arranging a fun filled birthday party for him? Let the kids party be filled with heaps of laughter and pure craziness. If you wish to host the best clown parties in Melbourne, then Amazing Mr. Twist is here to help you.
We can make your children birthday parties fascinating and lively with tons of games, plays and fun activities. Twisty the Clown is spontaneous, engaging and hilarious enough to present a magical party. He surprises your little ones with magical tricks and entertains them with enchanting balloon artistry and wonderful facial paintings.
Twisty the Clown and his friends can wow your kids with their outstanding performances. At Amazing Mr. Twist, our team of talented performers specialise in keeping the children entertained throughout the party. We can make your party an absolute blast that no one ever forgets in their life.
Any party can be a smash hit with Amazing Mr. Twist. So get connected with us now, give us a call.