Amazing Mr Twists Kids Party Entertainment
NEED BIRTHDAY PARTY IDEAS?
When deciding how to throw the best party for your little prince or princess - ask yourself - what would be the coolest thing on the planet? 
A MAGIC SHOW!
COSTUMES, PUPPETS, BALLOON TWISTING, FACE PAINTING AND MORE!
No one knows hows to make kids party come alive with magic like Mr Twist.
 MAKE YOUR CHILD'S BIRTHDAY PARTY - COME ALIVE WITH MAGIC!
He will dazzle your kids and their friends with misdirection. Amaze them with his talents as a ventriloquist. He brings his characters to life in a variety of costumes. Whether you want hire a clown, a magician, a pirate or a wizard. Find out more by contacting Mr Twist today!
Please follow & like us 🙂
Amazing Mr. Twist Reviews
Kids Party - Face Painting
Mr Twist is dedicated to performing the best show to children of all ages. He will not only perform, he creates amazing face painting designs as well that the kids will love! Face painting is a great experience and a perfect addition to kids parties no matter the age group. We have even painted a few adults who wanted in on the fun!! What ever the theme - Mr Twist can accomodate your needs. Get creative and explore the options on offer.
Click here for more information.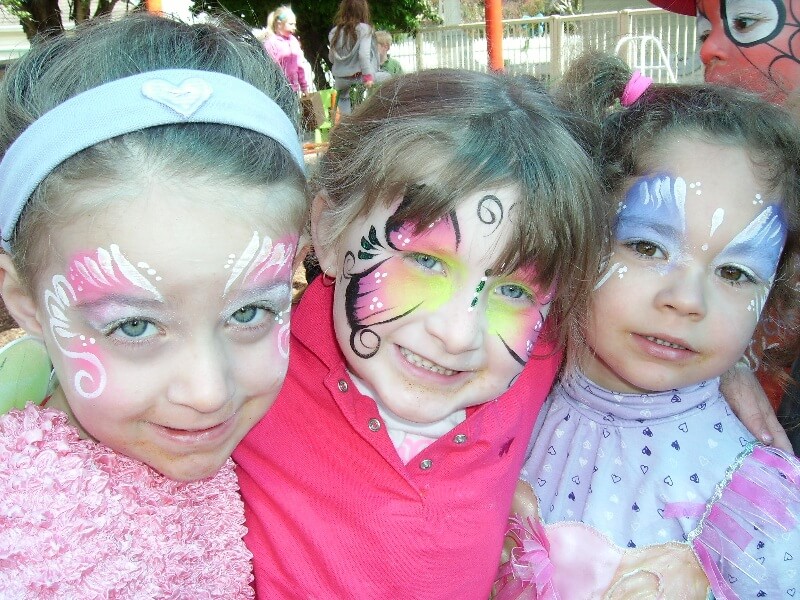 Kids Party - Balloon Twisting
Mr Twist is very talented with balloons. He makes all sorts of balloon creatures and shapes that will dazzle the kids! Balloon twisting is a tricky profession that the Amazing Mr Twist has mastered with ease. It is the coolest thing for kids parties no matter the age group. He can fold flowers, swords, even aliens! And so much more! Contact Mr Twist Today, ask about the talents that he can provide at your child's party!!
Click here for more information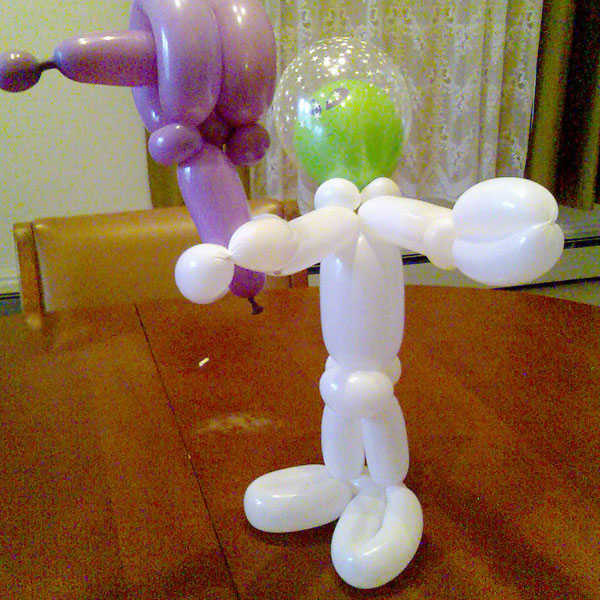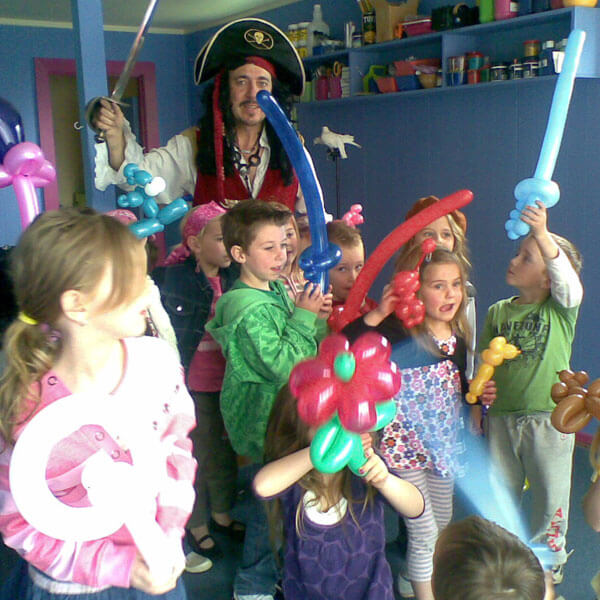 The Amazing Mr Twist has the capacity to perform for large audiences in any character shown below: Magician, Clown, Pirate or Wizard.
Mr Twist guarantees an awe filled, crazy, funny, brilliant, fast moving magic show packed with skilled illusions of doves appearing out of a flash of fire, disappearing again by a flick of a silk, jumping out of a painting & transformed into the cutest bunny you ever saw. Then here comes Percy the crazy parrot puppet (ventriloquism) upstaging the magician with his slapstick humorous tricks. The kids just love him. No, the show is not over yet. Each child will get their very own personally twisted balloon animal, designed like you've never imagined.
Let your child have the most enjoyable and happiest moments of their life. Mr. Twist the magician can unlock the world of unlimited fun and entertainment before the guests. His magical tricks, illusions and jokes can keep every kid and elder ones in awe. With magic doves, a cute bunny, funny face paintings and striking balloon twisting, our skilled magician in Melbourne can make your special day memorable.
We have the perfect magician hire services suitable for one and all. With Amazing Mr. Twist, you can host exciting children birthday parties that engage all ages. We can assure you the best kids party in Melbourne, which you would never forget. Just get ready to view the magical wands tricks, doves disappearing in hats and many more trickeries beyond your imagination.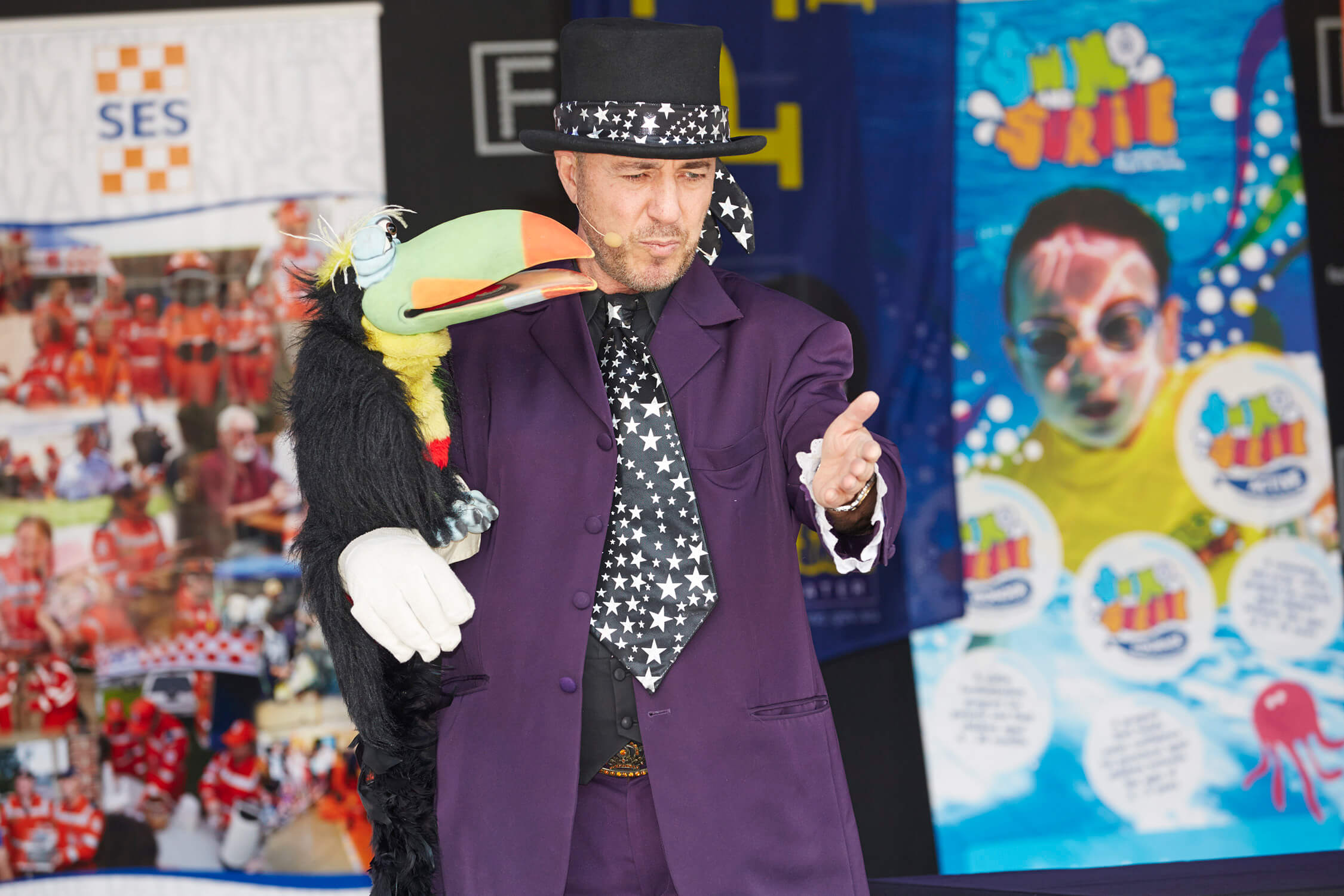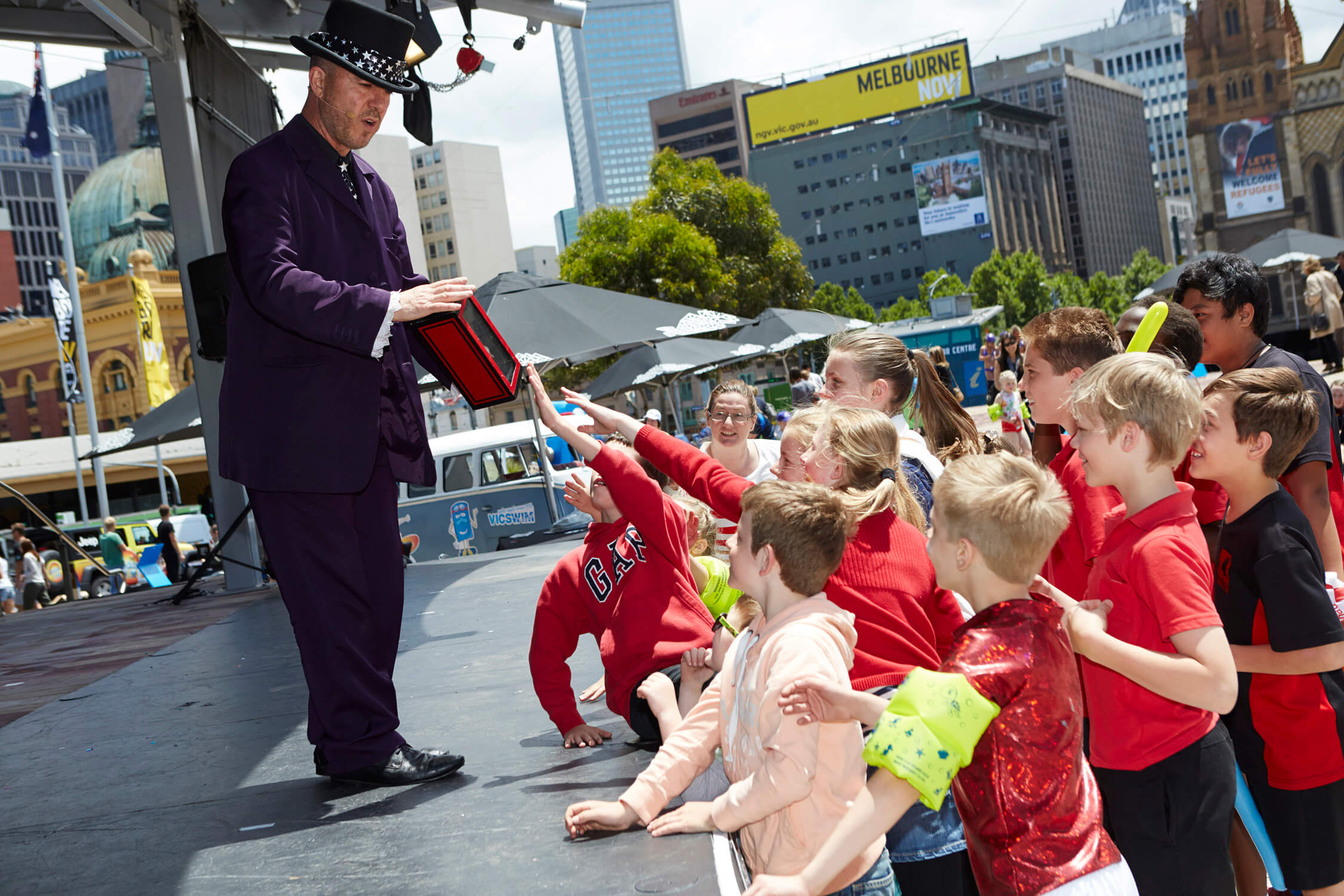 Mr Twist entertained all the kids at our get together/party last Saturday. We were so pleased that we had booked him to captivate the kids for one and half hours . He truly did an amazing job. A hugely talented performer, Highly recommended!!!!
Facebook Review (5*)
The Amazing Mr Twist (Dan) had 25 5 years olds (as well as all the adults laughing) captivated for an hour. It was the most perfect party! Thank you Dan! I would highly recommend you to anyone who ask!
Facebook Review (5*)
Dear Dan, I would just like to thank you so much for coming to make a small group of children so excited and happy. They are still taking about you and when will you come back so they can spend their pirate money. It was so great, and you were absolutely wonderful with the kids. The dove just blew them away!!!! From the bottom of my heart, a big thank you .I hope that you will come back to see us in January.
Hi Dan, This is Dikla, Ronen & Mika from Belgrave South. After you left, ALL our friends told us that you are one of the best if not THE best entertainers this have ever seen! We're new to Australia, so we can't judge, but they are here for much longer (and some are Aussies)....So thank you again for coming and making our kids happy. We will defiantly gonna recommend you to our friends and community.
On behalf of Park Hyatt, we would like to convey our sincere thanks for assisting a very successful event. Everyone had a fantastic time and particularly enjoyed the entertainment and exquisite creative art you provided.
Hi Dan, A belated, but sincere thank you for the great show you put on at Sarah's 7th birthday party on 12 April. She has confirmed that you were the highlight of her party & she really loved the birds.
We would like to thank you very much for your wonderful efforts today to help make Binyamin's birthday very special. Binyamin and all his friends had a terrific time. It was a funny show and you kept the kids very interested from start to finish. Well done and we would recommend you to anyone.
Dan, I just wanted to pass on our appreciation to you for your extraordinary entertainment of the children last Sunday. We have received a number of thank you's from parents as well as congratulations for the engagement of such wonderful entertainment.
Hi Dan,
Thanks for performing at Tom and Tahlia's birthday party today. You are a thorough professional. You had all the kids (and adults!) absolutely captivated by your clever and funny magic tricks. Everyone thoroughly enjoyed themselves. My five year old daughter can't believe you turned a balloon squirrel into a fury possum. My son Tom was amazed that you turned an egg into a dove. There was constant and genuine laughter throughout your entire show. Brilliant work! Thanks for making our party a success.