Premier Magician in Melbourne: Imagine a whole room full of children & adults splitting at the seams in laughter at the humour, then in held in awe at the astonishing magic of Amazing Mr Twist. Our name says it all, as we excel in offering amazing level of services for your little ones that can make their eyes lit up and breaks out into laughter. We make sure that every party is a hit with loads of fun and excitement. Plan a smiling and squealing party for your kid with Amazing Mr. Twist.
Experienced and bubbly entertainers at Amazing Mr. Twist can boost the fun quotient by presenting outstanding childrens entertainment in Melbourne. We can deliver personalised services that are tailored according to the kid's age and theme of the party.

Our team of fabulous entertainers can give their best performances for every event. Hire our magicians for mind blowing tricks or laugh out loud with our hilarious clowns. You can even host adventurous games with our dashing pirates. Or let our wacky wizards make your child completely awestruck with their magical powers. Let our magic bunny or lovely doves get appeared and disappeared during the show.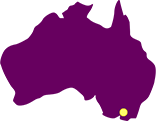 As we can provide it all, magician hire to clown parties in Melbourne and everything in between, so choice is yours. Give your kids the very best of kids entertainment in Melbourne, give them Amazing Mr. Twist's event. Get ready for the party as our funky characters are there to unlock the frenzy of unlimited fun and laughter.

Our Services
Premier Children's and Adults Entertainment
Skillful Magic & Comedy
Magical Live Doves & Real Bunny
Brilliant Balloon Art. Fantastic Face Painting
Public Liability Insurance
Working with Children Check
Kids Birthday Parties
Corporate Events
Team of Experienced & Qualified Performers